The Columbia River Theatre Organ Society is a non-profit, educational organization formed in 1994, for the preservation and enhancement of the theatre organ and its music. Our goals include:
To further public appreciation of the theatre pipe organ and its music with educational programs and concerts.
To encourage talented musicians to preserve the art of theatre organ playing through competitions and awards.
To encourage skilled organ builders and technicians to preserve the art of theatre pipe organ building through educational seminars, writing books and articles, and on-the-job training of aspiring pipe organ builders and technicians.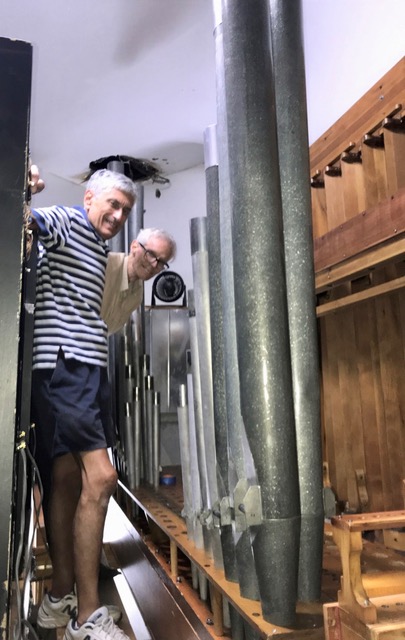 CRTOS Officers and Directors
(year board term ends)
Bill Splane, President (2025)
Don Feely, Director (2025)
Rob Kingdom, Treasurer
Steve Jarvis, Secretary (2024)
David Lee, Director (2024)
Chris Nordwall, Director (2025)
Lou Paff, Director (2025)
Support
Jack Powers, Newsletter Editor
Terry Robson, Activities
Rob Kingdom, Organ Crew Chief
Rob Kingdom, Inventory Manager
Steve Jarvis, Webmaster
For information on CRTOS programs, membership, or any other topics contact us at info@crtos.org