Organ Grinder 50th Anniversary Concerts
Join us for one of two concerts filled with nostalgic tunes as we celebrate the 50th Anniversary of the Organ Grinder — get ready to party!
Saturday, October 7th – 1 pm and 4 pm
Cleveland High School
3400 SE 26th Ave., Portland, OR
BUY TICKETS ($10 per person): organgrinder50.eventbrite.com
Join us for a groovy celebration of the Organ Grinder's 50th anniversary! on Saturday, October 7th, 2023. It's gonna be a blast from the past, filled with music, memories, and good vibes. Don't miss out on this epic event happening at Cleveland High School in Portland, OR, USA. Get ready to rock and roll with some of the best theatre organ music you've ever heard. This concert is a one-of-a-kind experience featuring original organists with a surprise or two that you won't want to miss. So mark your calendars and get ready to celebrate 50 years of Organ Grinder magic while raising money through ticket sales for Cleveland's Choral and Music Departments!
NOTE: The top of your ticket will clearly indicate the concert you select (1 PM EARLY AFTERNOON or 4 PM LATE AFTERNOON) even though the time indicates 1 pm beneath. This is because there are two different concert time tickets sold under a single event.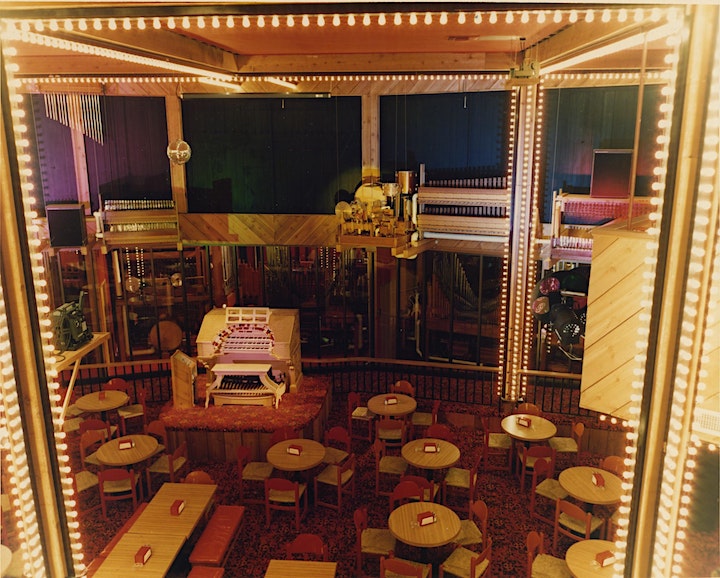 Portland remembers the celebrated Organ Grinder Pizza Restaurant located on SE 82nd and Foster. This afternoon's performances help bring back those electric times with family and friends including 2001: A Space Odyssey, Star Wars medley, a short clip from one of the famous silent movies accompanied by the organ and some bubbles thrown in for good measure. Enjoy!